I picked up a Titleist 913d3 driver just the other day so far so amazing! First Swing had me say wow that felt amazing. I had not hit a Titleist Driver since the 975D and that club was awful.
After about 25 balls my mind as sold on the 913D3, the launch monitor agreed. Higher club speed and ball speed, less spin and a much better smash rate.. But I wanted to hit a few more as I tend to slice when I get tired. After I took nearly 75-85 swings the miss hits that would normally fly 20-35 yards off target were only flying 5-10 and that is a potential round saver.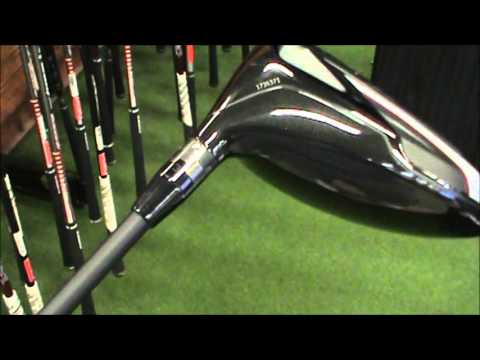 The initial trip to the range I was set on a ping g25 driver, Cobra AMP Cell or the Nike Covert and had given ZERO thought to the Titleist 913D3. The Launch Monitor and club fitting pro set me up, after about 50 swings total with all the other drivers he pulled out the 913D3 for me.  Today was the first round I went and played with the new Driver and I loved it, I had finally dialed in to my setting a B2 on the adjustments chart and it was stripe city.
The beauty behind the technology is that while working through a swing change, the ball flight appeared rather low, and this was confirmed by the launch monitor.  A small adjustment and it was back in line, with carry distance back to where it should be.  This is where adjustability, and more importantly, independent adjustability (like the SureFit hosel) is so useful.
Before testing, I was fit for the Titleist 913 line both in the shaft and club head, as well as the SureFit Tour hosel setting.  The choice for me was the titleist 913d2 driver with the Aldila RIP a 60.  This is a low to mid launching shaft that when partnered with increasing the loft on the driver, gave me near optimal results when hitting it well.
I love this 913d3 driver and am extremely thrilled I purchased it. The only downside to the club was its 400 retail price, which is steep for a club you only hit 12-14 times on 18 on holes. But I am happy with it thus far and would highly recommend it to anyone looking for a new Driver.